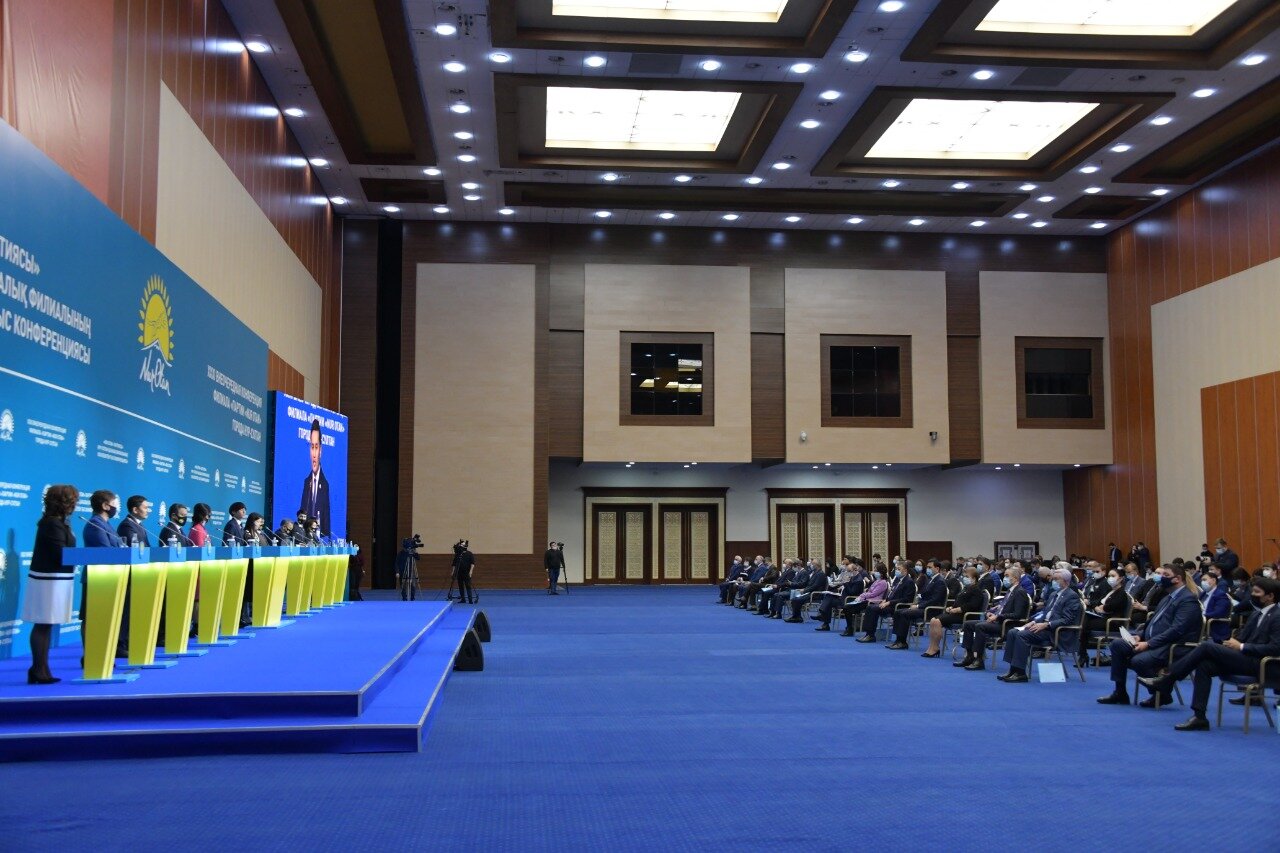 12.11.2020
On November 12, 2020, the XXXI extraordinary conference of the branch of the  «Nur Otan» party in the city of Nur-Sultan was held, candidates for deputies of the Mazhilis of the Parliament of the Republic of Kazakhstan were selected and a party list for the city maslikhat was formed.
The total number of applicants to the Majilis is 10 people, these are those who received the largest number of votes in the internal party selection - primaries, and won the highest rating.
Among them are medical workers, anti-corruption, the head of the capital branch of NCE «Atameken», representatives of educational institutions and others.
Of these, five won by the largest majority of votes. Now, they will apply for inclusion in the party list in the Mazhilis deputies.
Before the online voting, all the candidates took part in the debates, which were broadcast live on the official account of the party's capital branch in social networks. Within three minutes, candidates had to talk about the priorities of their election programs, and then, within a minute, answer questions from their colleagues.
According to the results of online voting by the delegates of the conference, the largest number of votes was collected by: Bauyrzhan Isabaev - 97 (votes), Almat Dzhunusov (86), Larisa Pavlovets (84), Rasul Medetov (79) and Khanzada Baltaeva (76). At the conference, the composition of the Bureau of the Political Council of the capital's branch of the party was also qualitatively updated, delegates to the Party Congress from Nur-Sultan were elected.
The conference was held with the obligatory observance of sanitary and epidemiological norms, and all its participants passed the obligatory PCR testing.