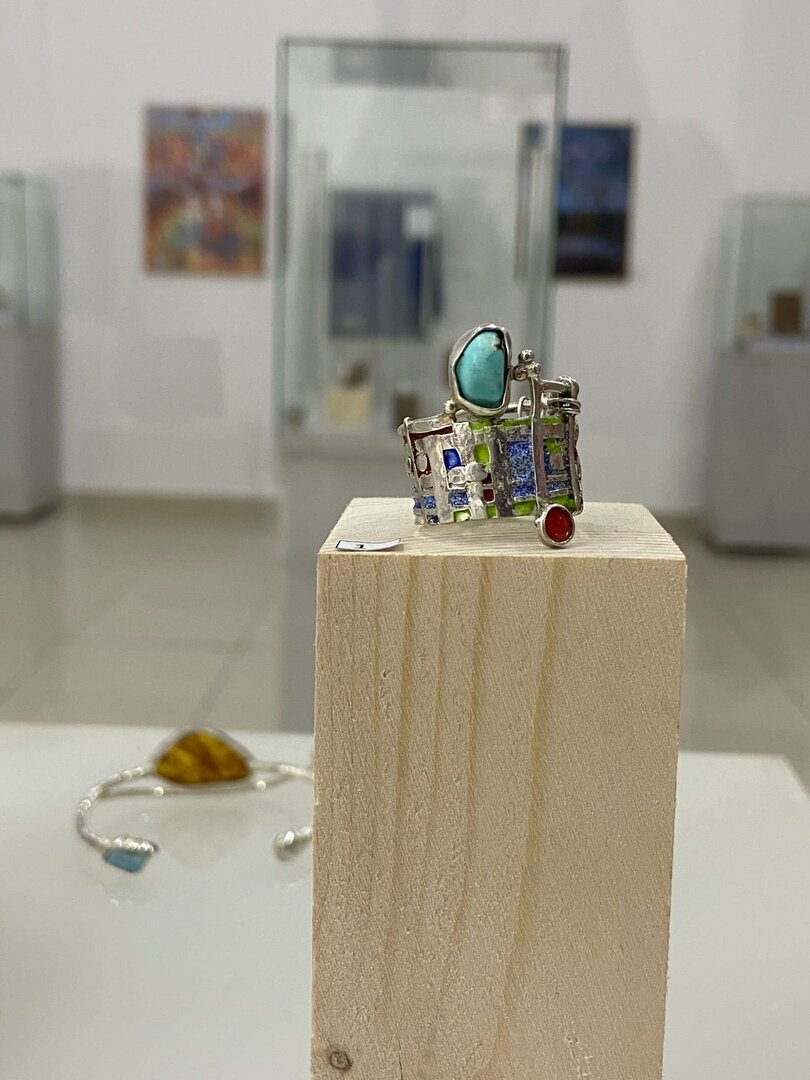 27.02.2020
On February 27, 2020, the Grand opening of the exhibition «Izdenis» by the young artist Usembekov Bakytzhan was held in the art Gallery of the Palace of Independence.
The exhibition presents works of the young artist Usembekov Bakytzhan. His style is distinguished by a careful attitude to the heritage of national culture. This is evidenced by his works, where he presents traditional motifs of the art of Ancient Kazakhstan in a new presentation.
The author's work is noteworthy - it is framed in a ring image of a Swan found in Pazyryk mounds.
Bakytzhan uses this symbol in his work, as well as other motifs-images of deer, inspired by the Saks animal style. At the same time, we can see the interweaving of patterns of the Kazakh geometric and zoomorphic ornament in the jewelry created by him.
In the works, the author conveys the harmony of man and the surrounding world, where pastoral stories depict people and pets, such as foals, goats, etc.
At the same time, in jewelry art, as well as painting by Usembekov Bakytzhan, there are bold search works with the introduction of new forms, textures and subjects.